Owning an apartment is a long life dream that everyone has, but sharing that apartment with bugs is not acceptable. Nothing is more awful than preparing yourself a hot cup of tea in the morning and striking over your shoulder, only to see a dangerous insect crawling slowly towards your induction. Unfortunately this is a harsh reality faced by many people shifted to rental or given your apartment in rent.
Ants, Rats, red bugs, spiders, termites,roaches and other infectious pests are creatures that people don't even think about until they see them. However, if you are recently shifted to your new furnished apartment, an important part of keeping your property damage free and safe means paying extra attention to pest control. Below we have listed five tips to keep your new furnished apartment insect fre this season, while keeping biting, itching and scratching to a minimum level.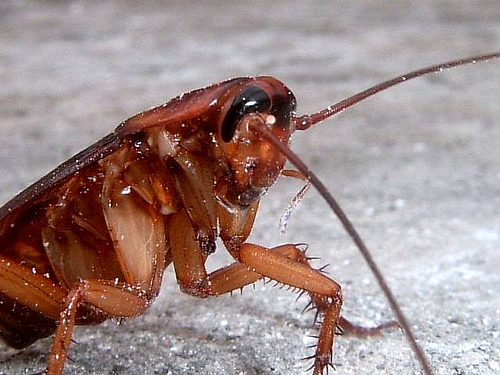 1.Keep your Kitchen clean
The first and the most important step to keep your apartment pest free is to keep your kitchen clean. Be habitual to clear food stuffs from all surfaces, sweep floors of crumbs and clean dishes every night. To insects, your kitchen could be considered as a open buffet, if you do not clean if free from leftover food that is easily accessible for them. Kitchen Appliances like stove, sink and refrigerator should be kept clean and tidy.
2.Make Regular Seasonal Checks
Some insects seek shelter especially during winter seasons, so it is very important to check your apartment surroundings that may be more susceptible to entry by small insects. Also, small cracks, gaps and holes can be an open invitation to mice, rats, lizards and other bugs & animals to enter your apartment.
3. Get Rid of clutter
Obviously it makes common sense to keep all rooms of your apartment as neat and clean as possible. The more messy your room is the more spaces are available for bugs to hide. Clean your room on a daily routine base and keep things back to their place after using them. No one likes picking something off the floor and seeing a giant spider or roach crawling out there.
4. Acknowledge your Tenants
If you have tenants, then you must know that they are the people who actually face pest problems. Even if it sounds like complaining, they should be quickly noticed and treated to keep a small issue before turning into big infestation. For example, cockroaches, mice and other such bugs can easily move from one apartment to other through walls and ceilings that are joint. The sooner this issue is treated , the better will be the results. So acknowledging to your tenant's complaints about insects is a good idea.
5. Mention Cleanliness into Lease Agreements
Controlling insects and bugs in an apartment and complex spaces requires proper staff,management and cooperation of other apartment mates. If you do not mention this point into the lease agreements or contract, a clause including cleanliness expectations in order to keep insects and bugs away. This include expectations regarding sanitation, trash removal, reporting of concerns and other issues that could lead to pest and insects infestations.
And there you have an awesome compiled list of useful tips to keep bugs away from your apartment. If you are still not successful in getting rid of \bugs, contact professionals pest controllers.
Read More...